Our fully immersive 1400 sqft green screen studio features a complete audio-visual lighting equipment set-up, professional live stream workstations, multi-camera system, meeting room and broadcasting facilities. What is more important than equipment support is professional manpower services! Getting our virtual event package comes with the support of our in-house event producers, project designers, AV technicians, videographers and digital media specialists. Be it planning a business webinar, overseas conference, product photoshoot or corporate branding video, you can count on us to provide with our production expertise and project management skills to run your show.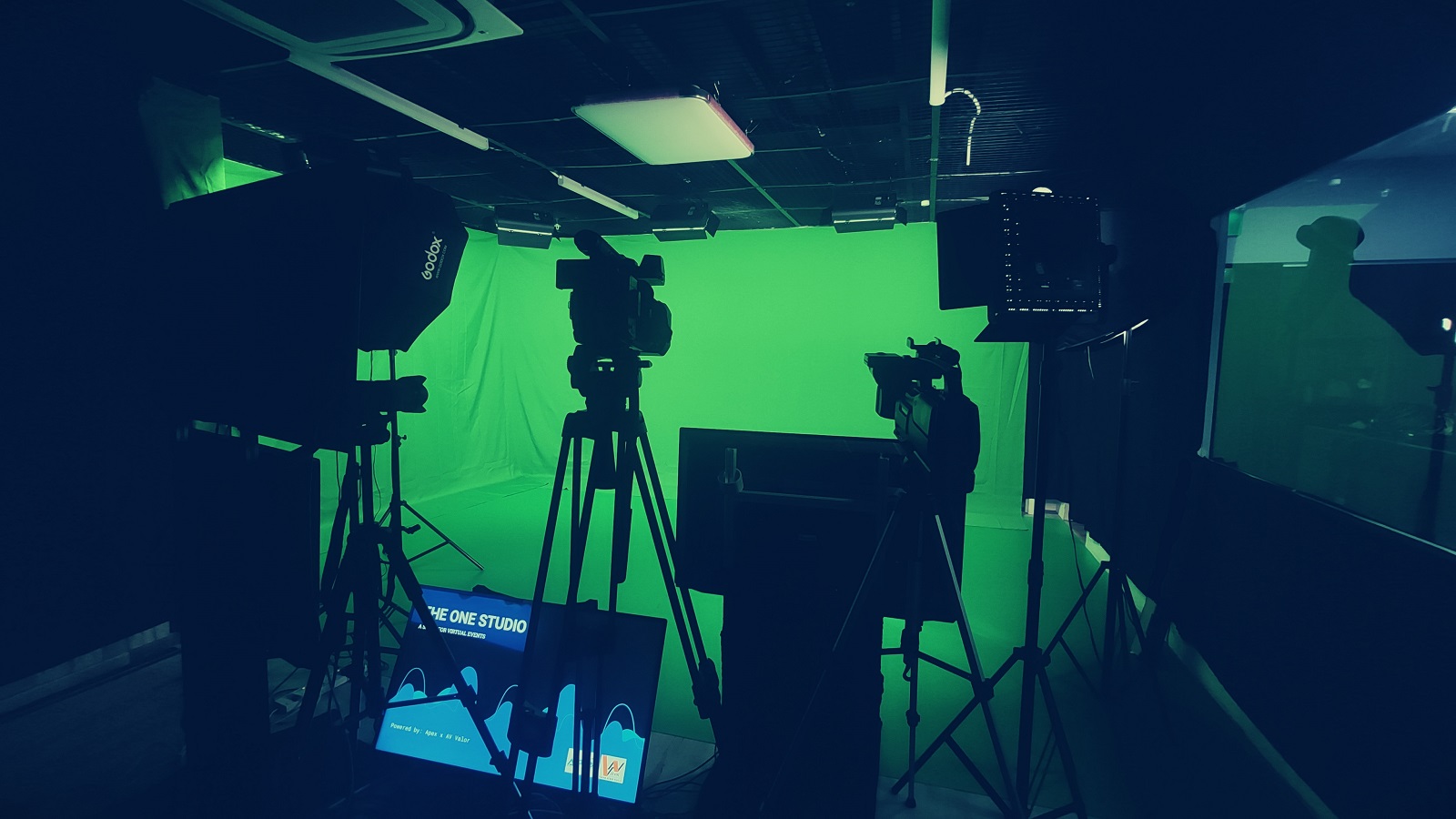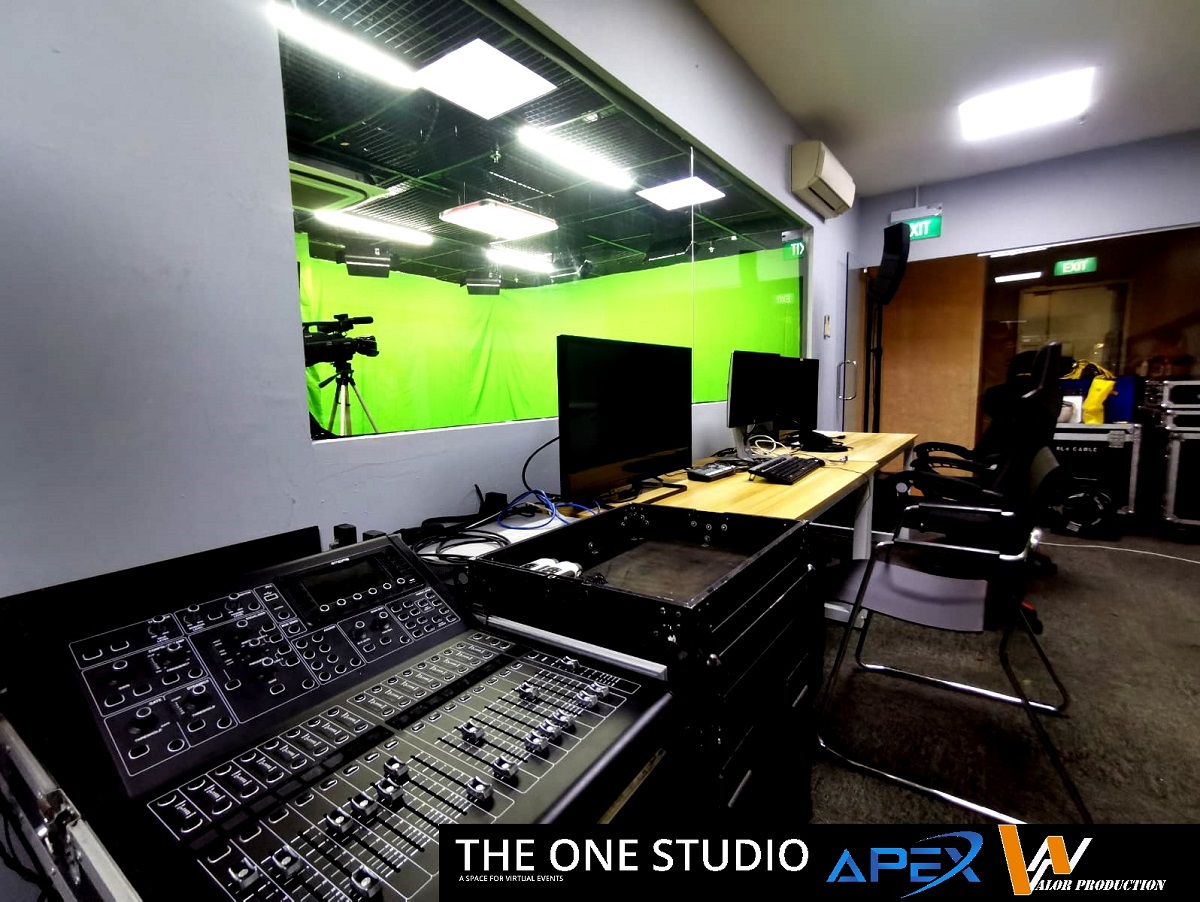 INVENTORY TO SUPPORT YOUR EVENTS
Thinking of enhancing your virtual event to another level? Or maybe you are looking at something more advanced to build superior audience engagement?The One Studio is not just a studio with equipment and space for rent. We are powered by APEX - a leading events production and creative media company as well as AV Valor - a professional audio visual technology and multimedia company.Our turn key solutions are catered to be integrated into virtual events. From AGMs to online exhibitions and conferences, we enable you to have a dominant virtual presence. We welcome all ideas you might have.